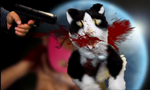 "No, wait! I've got 14 kitties to feed!"
This article is a stub. Maybe you can help us. Just click that edit button and add more information.
Nut Shot Trilogy is an episode of =3.
Nut Shot Trilogy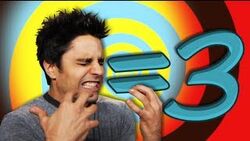 Videos Reviewed
Edit
Bike Jump Fail
How Not To Mount A Horse
King of the Nut Shots
Ad blocker interference detected!
Wikia is a free-to-use site that makes money from advertising. We have a modified experience for viewers using ad blockers

Wikia is not accessible if you've made further modifications. Remove the custom ad blocker rule(s) and the page will load as expected.